High-Speed FPC YFLEX
YFLEX is a special High Speed FPC (Flexible Printed Circuit) which is able to transmit up to 112Gbps with differential Impedance of 100Ohm. This high performance is given by different features, like LCP as base material, the contacting of different layers done by silver bumps and the special production process.
This makes the YFLEX to the best partner for our High-Speed Connector series like HF513, HF509, HF601 and HF507. Each YFLEX will be designed based on the customer's specific requirements, so that all parameters like pinning, number of layers and routing can be done individually.
Learn more about the innovative yet established approach of YFLEX technology compared to FFC, FPC and micro-coaxial cables as well as the application areas of YFLEX as used by EMC measurement technology market leader Rohde & Schwarz in our whitepaper.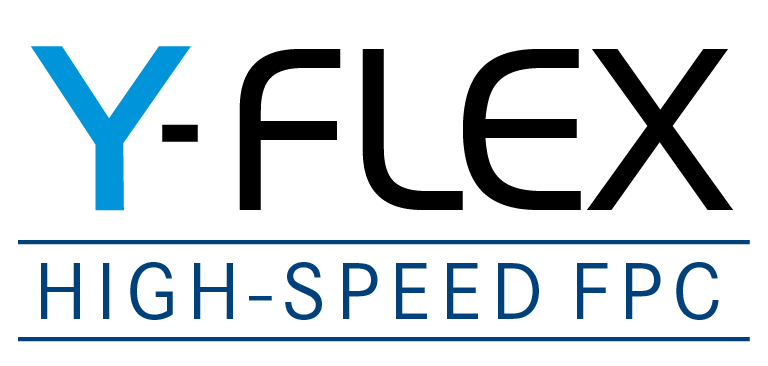 Advantages
Available to transmit High-Speed in Gbps with low loss
Effective to use at harshest temperature, humidity, and EMI condition
Customized depending on the layout and requirement