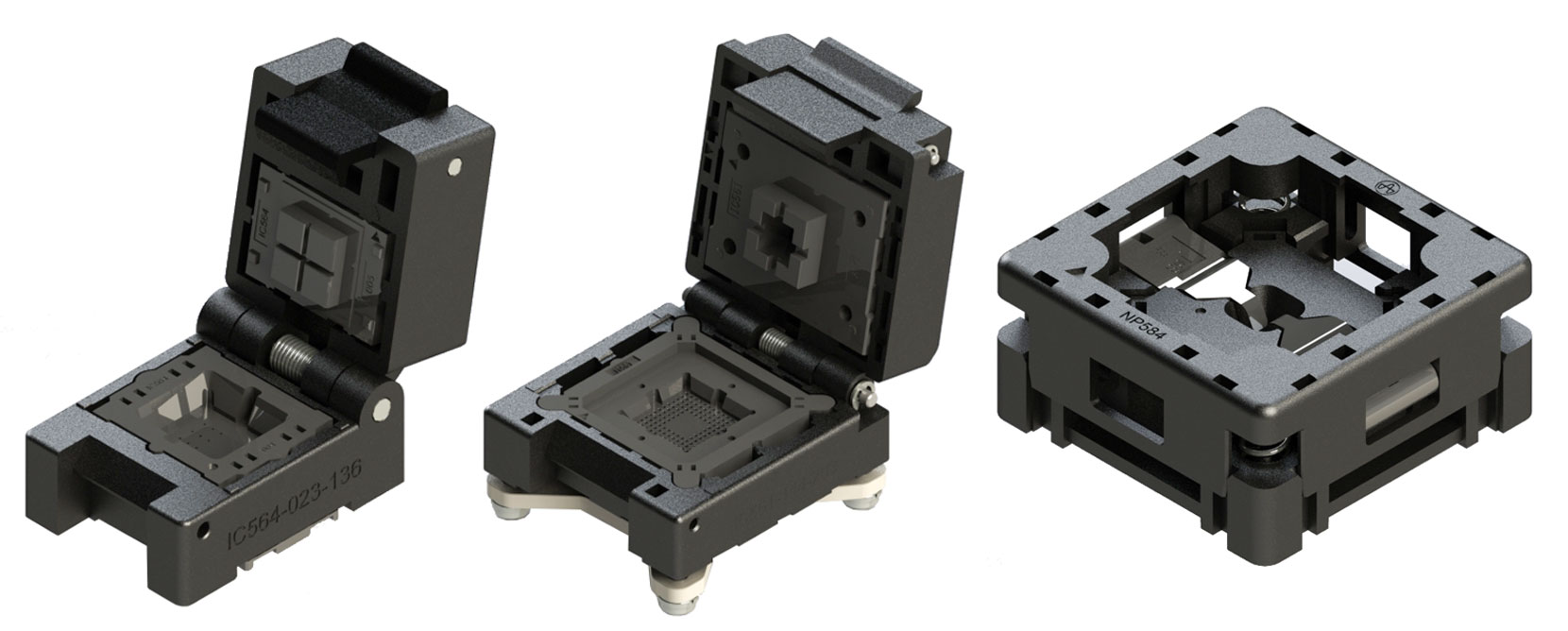 Universal Socket IC561, IC564 & NP584
Serving a wide package variety our semi-custom clamshell IC561 / IC564 and open top NP584 CMT socket solution. Suitable for BGA, CSP, QFN, SON, LGA packages and the right choice for your challenging validation and burn-in tasks.
Curious? Check out our Tec-TV video about the Universal Sockets on YouTube.
Advantages
Ability to support both burn-in & validation test
Compression Mount Technology (CMT) for quick installation and maintenance
Full flexibility through drilled insulator and milled pusher
Pitch from 0.30mm standard, staggered or irregular
Semi-custom CMT socket solution suitable for BGA, CSP, QFN, SON, LGA packages