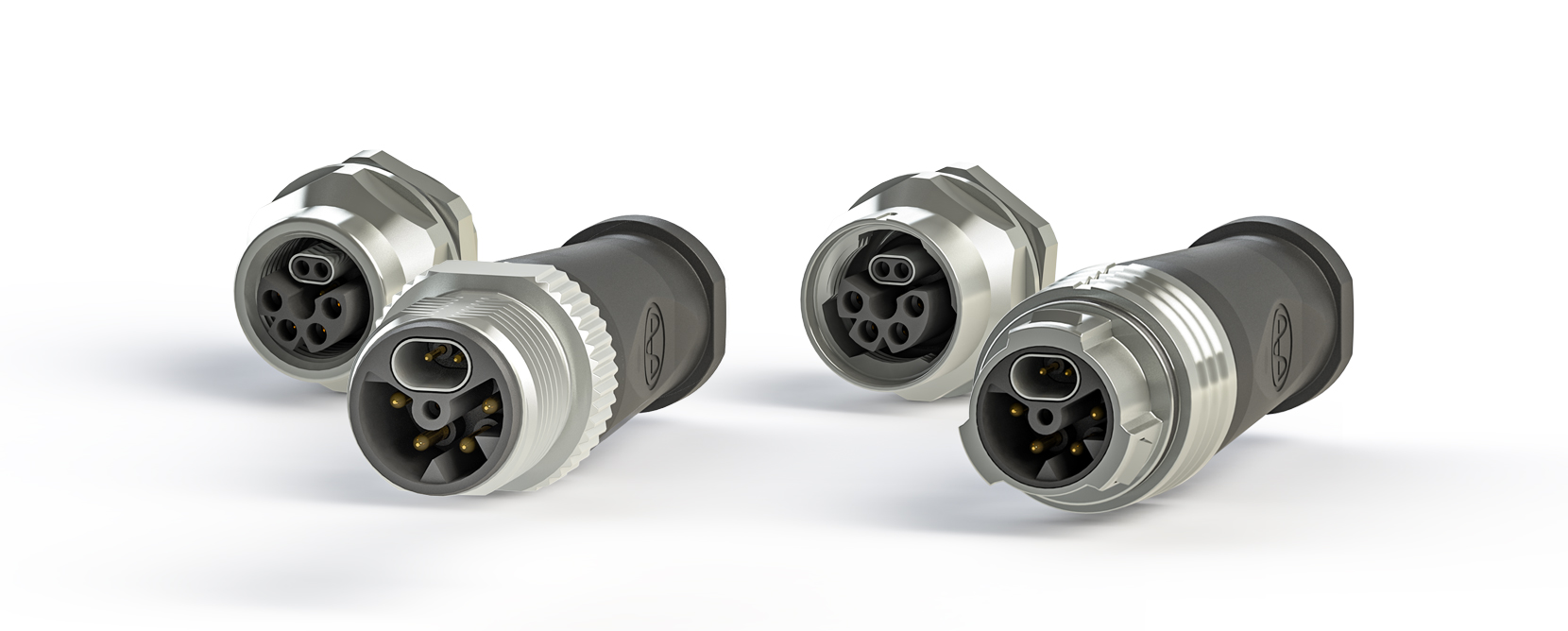 Industrial Single Pair Ethernet acc. to IEC 63171-7
Single Pair Ethernet (SPE) is a future oriented communication platform of electrical or electronical components and machinery and in industrial the key for an efficient and cost saving data transmission from sensor to the cloud. The use of two instead of four or eight wires as usual reduces cost, saves space, weight and time during the assembly.
Yamaichi Electronics subsumes all industrial SPE connectors of the IEC 63171-x series of standards under the Y-SPE product range and is continuously expanding the portfolio: in the future, the Y-SPE product family will include mating faces of the IEC 63171-2 /-5 /-6 /-7 sub-standards.
The standard IEC 63171-7 defines various IP6X M12 hybrid connectors with different types of mating faces for different applications. Yamaichi offers sockets and plugs for Type 2 and Type 6 with screw type and push-pull locking mechanism (acc. IEC 61076-2-012).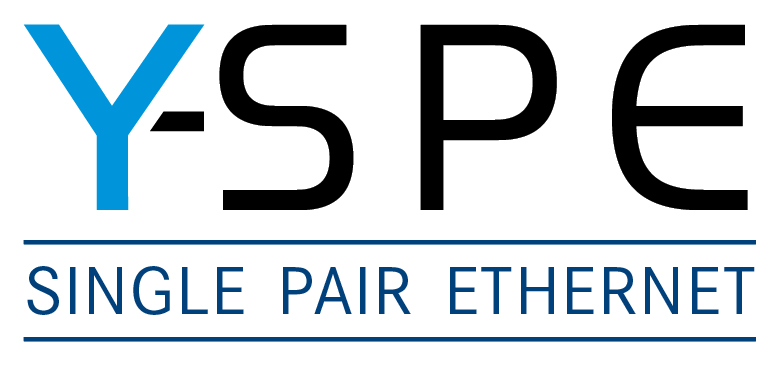 Advantages
Transmission lengths of up to 1,000 m and transmission rates up to 10 GB/s
Additional power transmission up to 50 W via Power over Data Line (PoDL) possible
Mating faces of sub-standards IEC 63171-2 /-5 /-6 /-7 with IP20 or IP6X solutions available
M12 based connectors with screw or Push-Pull locking mechanism (acc. IEC 61076-2-012)